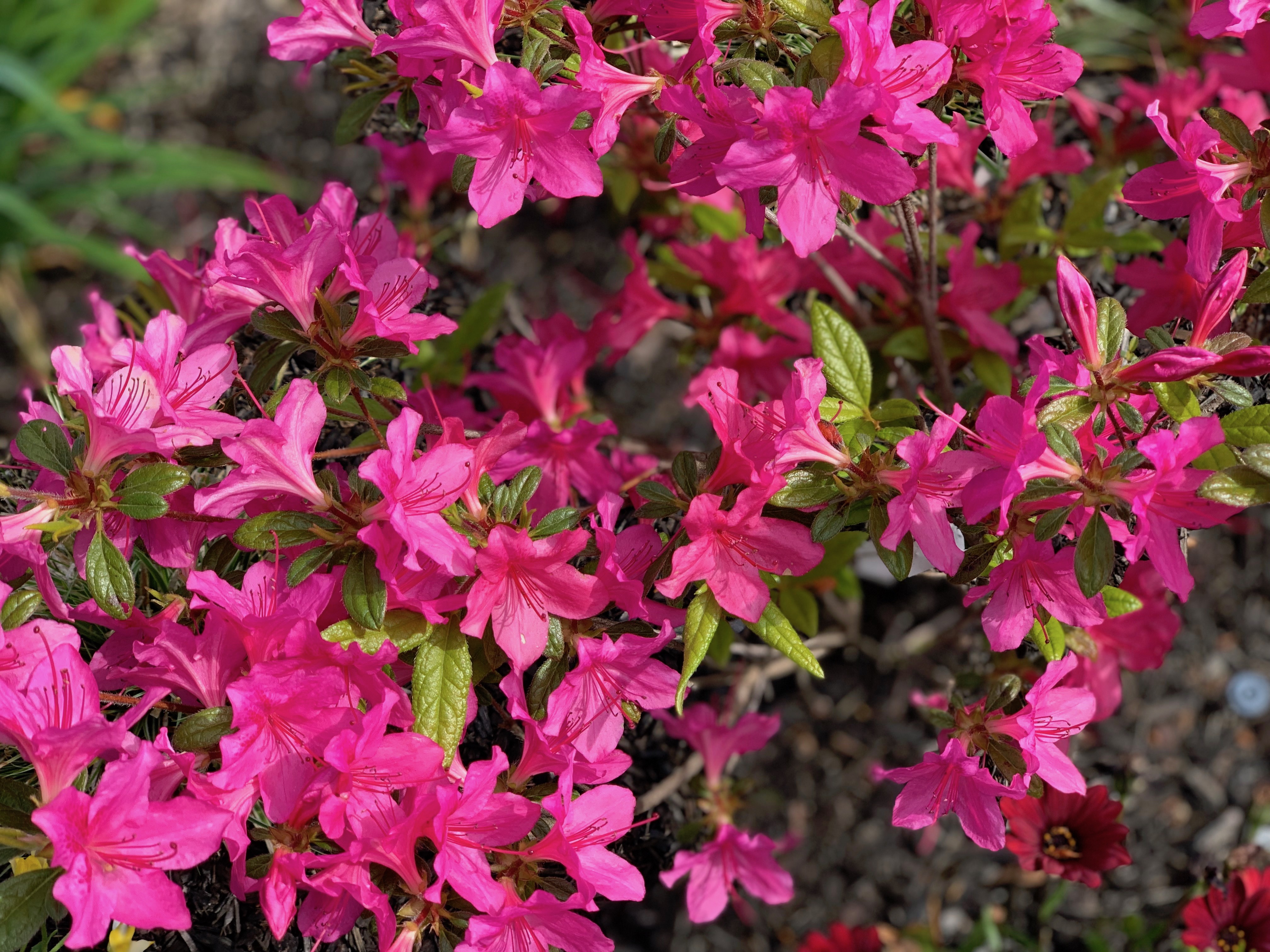 Happy spring from my home office...
I hope that this update finds you and yours healthy and thriving. We've had some lovely spring days here and seeing the flowers bloom has been good for my soul.
We are now in our 6th week of our Shelter In Place orders and residential real estate has gone from a "non-essential" to an "essential" service. Our new CAR (California Association of Realtors) forms related to COVID19 are being continually updated and what agents can and cannot do varies by county. In Contra Costa, we have been advised that all properties must be shown virtually -- vacant properties can be shown in person under strict guidelines with waivers (PEAD Form: Coronavirus Property Entry Advisory And Declaration) signed by all parties and occupied properties may not be shown in person at all.
Our CAR data shows a sudden and severe drop in real estate activity during the second half of March compared with the first half of March and this trend has come in to April. Here's what's been happening locally during the past 7 and 30 days:
Contra Costa County Market
U.S. Markets Suggest Checkmark-Shaped Real Estate Recovery
Real Estate Analyst Mike Delprete offers his assessment: "Given the staggered timing of the pandemic, some cities are ahead of others in their recovery. This gives us a glimpse of what is likely to come. Not all markets are equal, and the severity of the drop will vary wildly between them."
"The recovery is not immediate; it is a slow, incremental recovery of 20-30 percent each week. It is too early to know for sure, but recovery to 2019 levels could take anywhere from 8-16 weeks. Markets in recovery mode are still down 30-50 percent from 2019 levels."
"Rather than a V- or U-shaped recovery, the current evidence supports more of a checkmark-shape. It begins with a severe, immediate drop, lasts 3-4 weeks, and is followed by a gradual recovery."
4 BD | 2 BA | 2,062 SQ FT | .23 Acre | $1,450,000
Sold!

1701 Saint Andrews, Moraga

2 BD | 2 BA | 1,262 SQ FT

Represented Buyer

(off-market)
3 BD | 3 BA | 2,801 SQ FT | 1.21 Acre

Sold for $1,850,000 ($301,000 over asking with 9 offers)
My Instagram has been spoofed under a fake account with my picture and the name tararochlin.broker. My instagram is tararochlin_broker.
I have notified Instagram of the fake account under my name and hope that it will be removed soon. Please do not engage — the fake "me" is private messaging people. If you're so inclined, you can also report the fake account as spam.
Virtual Happenings & PSA...
13 VIRTUAL TRAIN RIDES FROM AROUND THE WORLD

Ride through the Swiss countryside or journey around the Arctic Circle!

Virtual train rides offer viewers the chance to zone out and calm the mind, while seeing new landscapes, some of which many people will never experience in real life, quarantine or not.



STAR GAZING APP

Sky Guide makes stargazing simple. Just hold it overhead to automatically find stars, constellations, planets, satellites and more. With so many fun and powerful features, there is something for all ages and experience levels!
THE COOP PRODUCE BOXES

 

 

The Cooperage is selling Farm Fresh produce boxes to the community. In an effort to avoid the grocery store, I picked up my first box today and the fruits and vegetables are beautiful!

They put the produce directly in to your trunk. For more information, call 925-298-5915.


 

Amphora, right next door, is also offering curbside pickup of their delicious olive oils and vinegars. Their phone number is

925-310-4681.
See my website for all "Coming Soon" listings in Lamorinda - I think this should pick up over the next month or so.
May you each find unexpected blessings in this crazy time we are currently living in.
Clear guidance, strategy, and market expertise when you're ready to move. Your Moraga real estate advisor and neighbor.
© Compass 2020 ¦ All Rights Reserved by Compass ¦ Made in NYC
Compass is a real estate broker licensed by the State of California operating under multiple entities. License Numbers 01991628, 1527235, 1527365, 1356742, 1443761, 1997075, 1935359, 1961027, 1842987, 1869607, 1866771, 1527205, 1079009, 1272467. All material presented herein is intended for informational purposes only and is compiled from sources deemed reliable but has not been verified. Changes in price, condition, sale or withdrawal may be made without notice. No statement is made as to accuracy of any description. All measurements and square footage are approximate. Equal Housing Opportunity.